Lucknow: Bird flu is spreading all over the country. In this series, an official of the National High-Security Animal Disease Institute, Bhopal has also confirmed avian flu in Kanpur, Uttar Pradesh.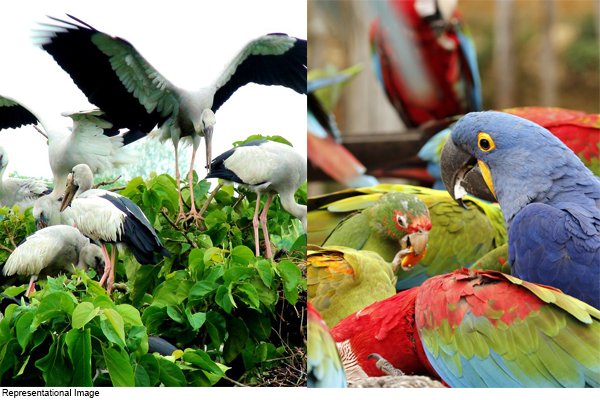 He said the avian flu virus has been confirmed in samples from two of the wild chickens and parrots found dead at the Kanpur zoo in the last three days. The Kanpur administration has been on high alert since this incident. The district administration has ordered all birds present in all enclosures of the zoo to be killed by Sunday evening. Not only this, the area up to one kilometer from the zoo has been declared as a Containment Zone and the sale of meat up to 10 km in the surrounding area has also been banned.
Officials say that herds of wild chickens were likely infected by migratory birds, which number tens of thousands roam the zoo lake in winter. However this year, their number was almost half.
The Animal Husbandry Department in Sonbhadra district of eastern Uttar Pradesh has asked farmers and traders doing poultry products business not to transport chicken and other poultry products in Madhya Pradesh, Chief Veterinary Officer, Sonbhadra, Dr. AK Srivastava said that Bird Flu is spreading rapidly in many districts of Madhya Pradesh.
However, the zoo was closed for 15 days after the bird flu was confirmed. But now the zoo has been closed indefinitely. At the moment no one is allowed to enter the zoo. To kill the birds, a team of the Health Department is present in the zoo and preparations are being made to kill them. According to zoo officials, this is sad but it has to be done under the protocol.
Considering the way bird flu is spreading throughout the country, the UP government has already issued guidelines for rescue. Chickens brought to the zoos to eat non-vegetarian animals have been banned. At the same time, birds' beats and mud from their habitat are being sent to the lab for investigation.