13/03/2021
The Burning Train: Delhi-Dehradun Shatabdi Express becomes fireball
Dehradun: A fire broke out in a compartment of the Delhi-Dehradun Shatabdi Express (Satabdi Express) in Uttarakhand on Saturday. The fire was so severe that the entire coach burned down in no time. Thankfully, in time, all the passengers were safely evacuated from the compartment. According to railway officials, the accident occurred after 12 noon on the Raiwala and Kansaro railways.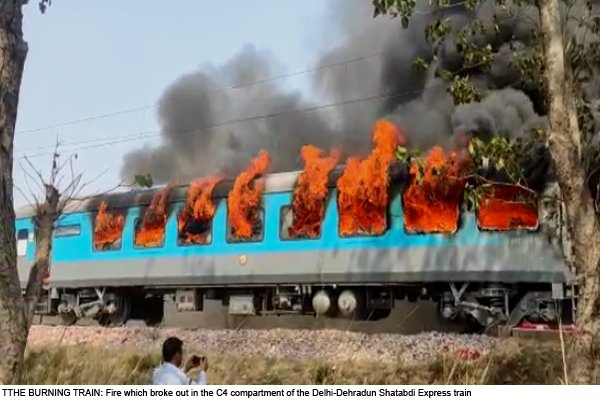 Uttarakhand DGP Ashok Kumar said, "C-4 compartment of Delhi-Dehradun Shatabdi Express caught fire due to short circuit today. The accident occurred near the Kansaro railway block. All the passengers were safely evacuated and no injuries were reported so far. "He said that the fire took the coach completely into his lap in a short time. Flames started rising from the windows of the coach.
Railway officials called the fire brigade as soon as the train caught fire. According to the railway, the bogie which was on fire after the accident, was cut off from the train and the train has been sent forward.