26/07/2021
The first week of the monsoon session was ruined in the ruckus
New Delhi: A Trinamool Congress Rajya Sabha member was on Friday suspended in the proceedings of both the Houses of Parliament in the first week of the monsoon session amid uproar by the opposition on various issues including three new central agricultural laws, Pegasus espionage case. The House has been adjourned for the rest of the session.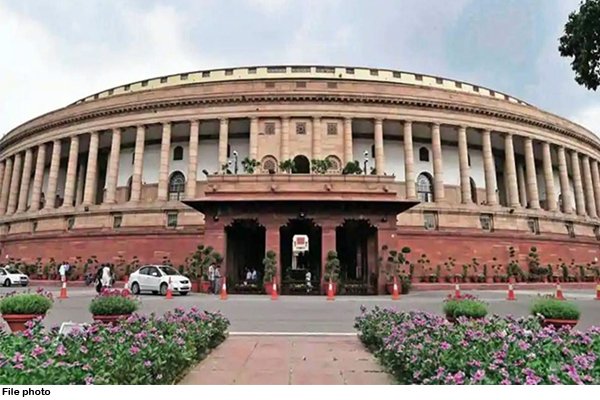 During the entire week, only on Tuesday, the Upper House could function normally for four hours when the situation arising in the country due to COVID-19 was discussed on the basis of mutual consent between all the parties.
After a one-time adjournment on Friday, the Lok Sabha was adjourned for the whole day and the Rajya Sabha thrice due to uproar by the opposition. Question Hour and Zero Hour could not work in both the houses today and non-official business on Friday was also disrupted.
Rajya Sabha Chairman M Venkaiah Naidu expressed displeasure over the continuing uproar in the Upper House and criticized the incident of an opposition member snatching a copy of the statement from the hands of Information Technology and Communications Minister Ashwini Vaishnav and waving pieces of it in the air on parliamentary democracy. called the attack.
He said that this session has been organized amidst the horrors of the Kovid epidemic and many important issues related to the public are to be discussed. He also raised many questions in front of the members and asked them to consider it.
The Chairman referred to the uproar in the House on Thursday and the conduct of other opposition leaders, including Trinamool Congress member Shantanu Sen, and termed it as indecent. The Chairman said that whatever happened yesterday definitely affected the dignity of the House. He said such incidents affect the dignity of the world's largest democracy.
Naidu said he has emphasized earlier also that Parliament is bigger than political institutions as it has constitutional rights. But it seems that there is only nominal respect for the dignity of Parliament and the Constitution and this is very unfortunate.
The Chairman of the Rajya Sabha said that when the country is entering the 75th year of independence, at such a time, disruption in the proceedings of the House does not send a good message. He appealed to the members not to let the dignity of the House be tarnished. He reminded the members that they are the custodians of parliamentary democracy and they should raise the issues of their respective states and their people. Disruption in the House is not the way to do justice.
Also read in Hindi: Monsoon Session: हंगामे में बर्बाद हुआ मानसून सत्र का पहला सप्ताह