24/02/2021
"Ugly, fat and monstrous": Mamata slams Shah, Modi at political rally
Standing in the same ground from where Narendra Modi addressed a political rally two days ago, West Bengal Chief Minister Mamata Banerjee on Wednesday trained the Prime Minister to "disrespect the mothers and daughters of Bengal" and called him ' Dababaaz 'Said (Dangal in Dunlap's Shahganj Maidan) and Dhanbadbaz'.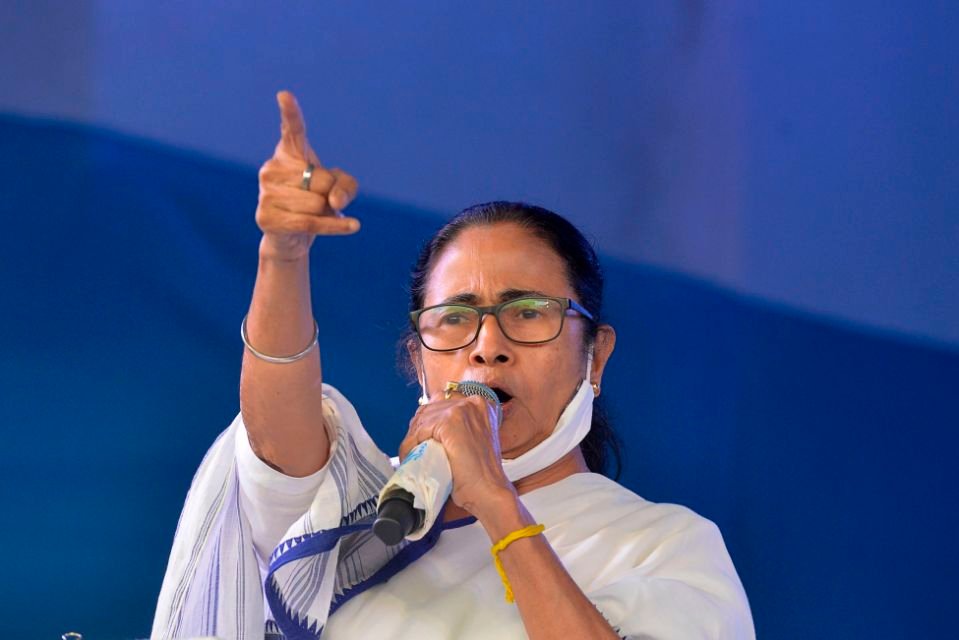 The Chief Minister also condemned the recent CBI inquiry regarding the coal theft case of TMC MP Abhishek Banerjee's wife, saying it was an insult to our women.
Every time you (BJP) say that Trinamool Congress is 'Tolabaaj' but I say you (BJP) are 'dangabaaz and dhandabaaz': West Bengal CM Mamata Banerjee in Hooghly pic.twitter.com/ww8iUWxmBW

— ANI (@ANI) February 24, 2021
In the same rally, former Bengal captain, cricketer Manoj Tiwari joined the Trinamool Congress. Actors Saloni Ghosh, June Malia and Kanchan Mallick were some of the many stars who joined the party in Dunlop.
Mamta said, "I will be the goalkeeper in the assembly elections and the BJP will not be able to score a single goal."
Mamta gave slogans to both PM Modi and Amit Shah, calling them ugly, fat and demonic. Mamta said, "One is Hidol-Kutark and the other is Kimbut-Kimakar."
Seeing an inevitable saffron surge in West Bengal, Pishi is clearly irritable and resorting to name-calling, something culturally developed WB people had never seen in public discourse.
Bengal will rule Bengal. Gujarat will not rule Bengal. Modi will not rule Bengal. The 'Gundas' (crooks) will not rule Bengal.
"The PM has called the mothers and sisters of a certain family a" coal thief ". And, she is taking away the filth of coal. Where did all the money disappear during the note ban? Narendra Modi, please answer – how many New customers are selling? And Coal India? Modi, please reply, "asked Mamta.
"You can kill me, beat me. But can you insult a woman? Bahu (daughter-in-law) of my house? And call her a coal thief?": Mamta
Mamta warned, "PM is more worrying than Narendra Modi than former US President Donald Trump."