01/01/2021
UNSC: New start of India in 'UN Security Council' on new year
New Delhi: India is starting its two-year term as a non-permanent member of the United Nations Security Council (UNSC) from Friday. India is set to become a non-permanent member of the UN Security Council from January 1. The year 2020 has been a challenge for India. On one side, the border with China is stuck and on the other side, Pakistan is not deterring from its antics.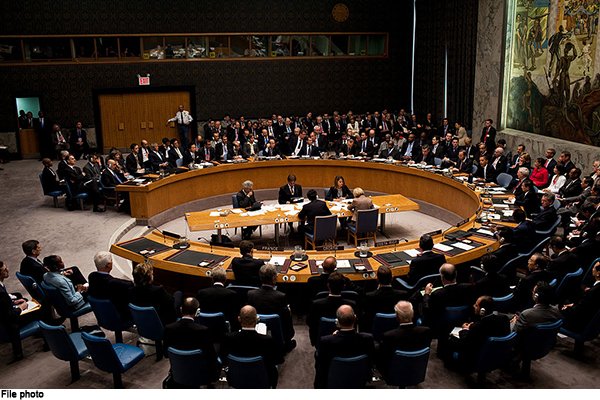 China also stands with Pakistan on the Kashmir issue in the UNSC and China has dominated the UNSC. In such a situation, these 2 years in UNSC can prove to be important for India. India will also chair UNSC in August.
Persons familiar with India's priorities in the UNSC said, India has effectively responded to the misuse of information and communication technology (ICT) by terrorists, disrupting nexus with terrorists and with organized criminal institutions, There is a clear position in combating international terrorism to reduce the flow of finance and strengthen the standard.
Tunisia, which will chair UNSC in January, has chosen to hold an open debate on challenges for the African continent. Tunisia is also organizing a debate on threats to international peace and security from acts of terrorism to commemorate 20 years of adopting Resolution 1373 in 2001. India will return the Tunisian agenda.
In the UN Security Council, India will be guided by five priorities for a multilateral system. They are new opportunities for progress, effective response to international terrorism, reform of the multilateral system, international peace and security, and a comprehensive approach to humanitarian touch.
India is one of the largest contributors to the peacekeeping force in the United Nations and it will seek to leverage its strengths in ICT to improve peacekeeping worldwide.
Important issues for India
India's temporary membership will strengthen India's position on issues such as cross-border terrorism, terrorism funding, money laundering, Kashmir. India will sit on the council, along with Norway, Kenya, Ireland and Mexico, with five permanent members China, France, Russia, Britain and the US and temporary members Estonia, Niger, St. Vincent, Tunisia and Vietnam. India will assume the responsibility of the post of President of the 15-nation powerful council in August 2021. Each member country presides over the council for one month in turn.
What is the United Nations Security Council?
The United Nations Security Council is one of the 6 major parts of the United Nations. Its main task is to ensure peace and security around the world, besides adding new members to the United Nations and work related to changes in its charter is also part of the work of the Security Council. This council also sends peace missions to countries around the world and if there is a need for military action in any part of the world, then the Security Council also implements it through resolution.