New Delhi: Afghanistan has almost been captured by the Taliban. Taliban fighters have captured some posts of Afghan soldiers as well as their weapons. Senior Indian Army officials have said they believe US weapons confiscated by the Taliban from the Afghan army could cause havoc in Pakistan before attempting to smuggle them into India. After the Afghan army surrendered to the Taliban and surrendered all its weapons, there is a huge supply of these weapons to the Pakistani army and the terrorist groups backed by it. It is believed that these weapons have been provided to Pakistani terrorists to attack India.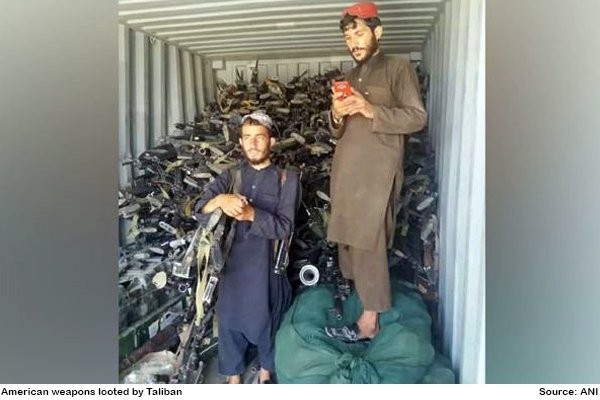 Top army sources told the media, "As the Taliban victory in Afghanistan has strengthened the ISI-backed terrorist groups in Pakistan, it is most likely that the weapons were used within Pakistan before reaching India." Violence will be done.
The weapons looted by the Taliban include more than half a million M-16 and M-4 assault rifles along with American light machine guns and 50 caliber weapons on armored vehicles.
Weapons also include a large number of sniper rifles with steel core bullets, bulletproof vests and armored piercing rounds. In addition to small arms, inputs suggest that Pakistan is likely to gain control of some of the 2,000 armored vehicles, 40 aircraft including Humvees, UH-60 Black Hawks, attack helicopters and ScanEagle small drones.
Even though larger military equipment can be detected when used by the Taliban or the Pakistani military, smaller weapons can easily be used outside Afghanistan. Army sources have also said that the security forces in the Kashmir Valley are fully prepared to deal with any influx of these weapons inside the Kashmir Valley or elsewhere.
The infiltration and counter-terrorism grid is strong and will be able to deal with any such approach by the Pakistani Army or terrorists backed by it. Sources said that if Pakistani forces try to crush the Afghan Taliban in Indian territories, they will be dealt with in the same way as they were dealt with in the 1990s.