08/06/2021
Uttar Pradesh lifts day curfew in all districts, markets will open from 7 am to 7 pm
Lucknow: New cases of corona infection in UP are decreasing day by day. Even the Yogi government has declared some districts corona free. In view of this situation, all 75 districts of the state were freed from corona curfew. However, the restrictions will still remain in force from 7 pm to 7 am as a precautionary measure.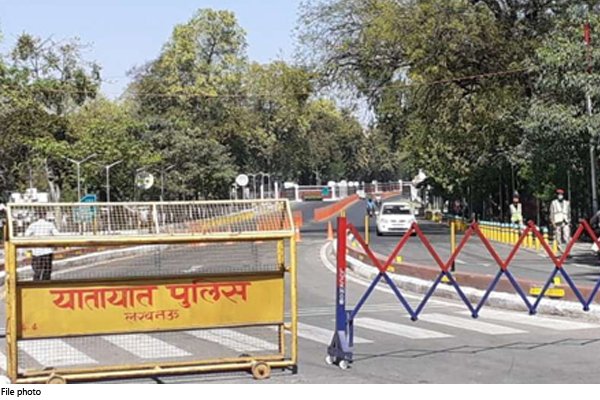 On Wednesday, markets will be opened in all the districts of the state from 7 am to 7 pm. However, restrictions on cinema halls, malls and gyms will continue as before. On the other hand, permission has been given to open restaurants, but eating in the restaurant is prohibited, only home delivery will be done. Curfew will remain in force during Ram time and on weekends as before.
A senior official was quoted by news agency ANI as saying that the Uttar Pradesh government has lifted the COVID-19 curfew from all 75 districts of the state as the number of active cases of the coronovirus disease crossed the 20,000-mark. The UP government relaxed the 'Corona Curfew' from June 7, allowing shops and markets to open five days a week. However, it said the night curfew and weekend curfew would continue as is.
It is worth noting that according to the instructions issued, those districts where there will be less than 600 infection cases, those districts will get relief from the corona curfew. Now the number of corona infected has come down to less than 600 in all the districts of the state. Therefore, the districts have been allowed to open the market.
According to official figures, two lakh 85 thousand corona tests have been done in the state in the last 24 hours. Despite this, there have been only 797 infection cases. Now the number of active cases of corona in the state is around 14000. At the same time, the positivity rate is 0.2 percent. Apart from this, the corona recovery rate of the state is 97.1 percent.
According to Monday's data, after about 40 days, the death toll due to corona infection in UP came down to 100. On Monday, 727 new infected were found while 81 patients died. Maximum 24 deaths occurred in Kanpur Nagar, while only 38 new patients have been found. Maximum 53 patients were found in Lucknow.