Uttarakhand CM Trivendra Singh Rawat resigned from his post on Tuesday, March 9 amid growing political turmoil in the state.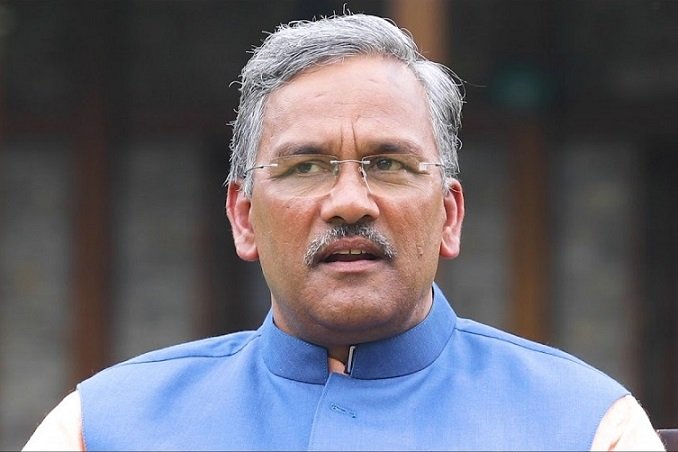 The Bharatiya Janata Party (BJP)-ruled Uttarakhand was witnessing uproar due to internal dissatisfaction within the state unit, with many legislators and people close to the CM office unhappy with Rawat's functioning and bureaucracy.
Rawat met Governor Baby Rani Maurya in Dehradun on Tuesday and submitted his resignation.
Chief Minister Trivendra Singh Rawat was facing the outrage that pervaded his party's MLAs and MPs.
For the past several days, most of the party's MLAs and MPS, especially officials close to the CM office, had complained against the functioning of the CM and his bureaucracy.
In such a situation, angry MLAs were demanding to replace the Chief Minister.
Apart from this, several complaints including complaints filed in the Nainital High Court had also pointed out inefficiencies in the functioning of the state government.
A recently filed complaint in the High Court relating to the major projects of Haridwar Kumbh Mela exposed the incompleteness of important works, which embarrassed the party.
A meeting of the BJP's core committee in Uttarakhand was held on Saturday 6 March, in the presence of two central party observers, former Chhattisgarh Chief Minister Raman Singh and National General Secretary Dushyant Kumar Gautam.
Sources said that the two supervisors had separate meetings with several MLAs from Uttarakhand.
After the meetings, several party leaders hinted at a possible reshuffle in the cabinet to accommodate unhappy legislators.
Later, while talking to media persons, the state party president Bansidhar Bhagat had said that there is no change in Uttarakhand anymore.
Both observers then gave a detailed report to Home Minister Amit Shah and President JP Nadda, after which Rawat was summoned to Delhi by the party leadership.
Rawat met Rajya Sabha MP and BJP's national media in-charge Anil Baluni on Monday. Quoting sources, IANS said that Nadda, Home Minister Amit Shah and National General Secretary (Organization) BL Santosh were also present in the meeting.
The BJP top leadership discussed the situation in Uttarakhand for about 40 minutes in the Parliament House complex on Monday.
Four ministers and 10 MLAs from Uttarakhand were camping in Delhi for the last few days. Ministers Arvind Pandey, Satpal Maharaj Subodh Uniyal, former MP Balraj Pasi, MLA Khajan Das, Harbans Kapoor, Harbhajan Singh Cheema, and other leaders are present in the national capital.
Two major options are likely to be discussed in the BJP Parliamentary Board meeting to be held on Tuesday. The first option is an attempt to find a middle way after listening to all the parties, a part of which may be given a ministerial post to some controversial legislators in the state.
A Uttarakhand BJP leader told IANS, "There is an election in 2022. Due to the displeasure of many MLAs, it may be dangerous to contest elections under the leadership of the current Chief Minister. However, the party leaders are trying to make up for this loss. – Controlling " by counseling. The BJP leadership will decide further according to the observers' report. If the face of the chief minister is not changed, a major reshuffle is expected in the cabinet. "