31/01/2021
Video of Shahrukh Khan's film 'Pathan' shooting in Dubai gone viral, seen in tremendous action
New Delhi: The year has not been very good for Bollywood. But a new phase has started. Shooting of many films has started again and theaters are also going to open in full capacity. Meanwhile, superstar Shahrukh Khan is shooting in Dubai for his upcoming film Pathan.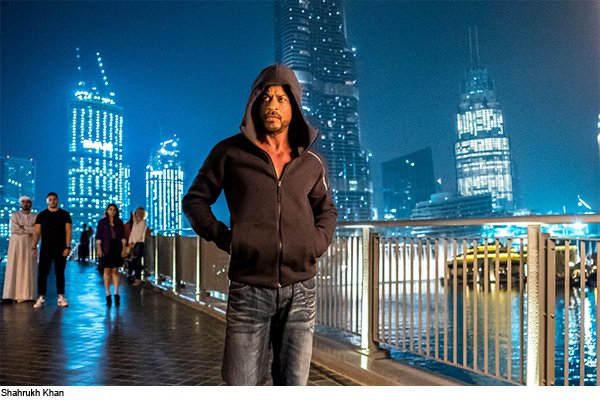 Shahrukh is filming action sequences for his film. Fans of the actor have created social media after sharing some videos.
In the video that is now going viral, one can see that the film actors are working hard to film the scenes of the film with the utmost dedication on the streets of Dubai. In the film, viewers will get to see a strong stunt. The action sequence is going on above the bus and car moving in high speed. People have high hopes from this spa thriller film and this film is also very important for Shah Rukh Khan's career.
Significantly, Shah Rukh Khan, who will return to the silver screen at the box office in 2018 after 'Zero', alongside Deepika Padukone in 'Pathan'. The film is directed by Siddharth Anand. The film also stars John Abraham. Deepika Padukone will be seen in Shahrukh's opposite film. Apart from this, the funniest thing about the film is that Salman Khan and Hrithik Roshan will also be seen in the cameo role. Actress Dimple Kapadia will also play an important role in this film.
Last year, he produced two films under his Red Chillies Entertainment banner – 'Kamayab' and 'Class of 83'. His next film is 'Bob Vishwas', which is the original story of a contract killer based on the 2012 hit film Kahani. The film starred Abhishek Bachchan as the titular and recently shot in Kolkata.
People of the world are eyeing Shahrukh Khan's film. In such a situation, the videos that are going viral during the shooting can be estimated that King Khan is ready to entertain the fans this time.