21/03/2021
Whether Anil Deshmukh shall remain Home Minister, Uddhav Thackeray has to decide: Sharad Pawar
While addressing the media on Sunday, March 21, NCP chief Sharad Pawar claimed that the letter of Param Bir Singh made serious allegations against Maharashtra Home Minister Anil Deshmukh while stating that the letter was not signed.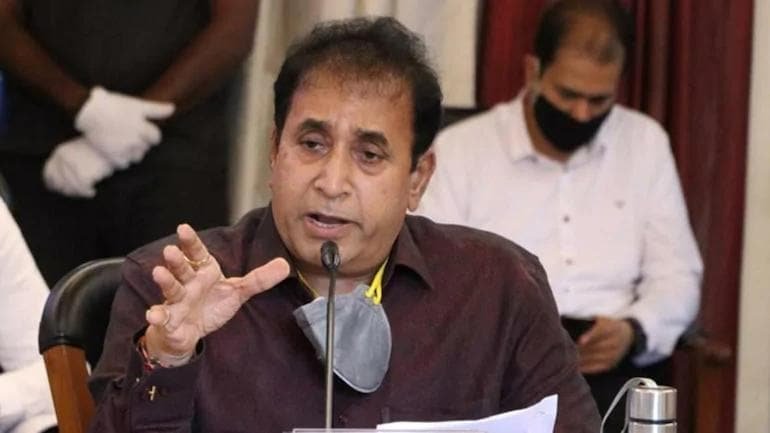 Pawar further mentioned that he would suggest Uddhav Thackeray to seek the help of former IPS officer Julio Ribeiro to look into the explosive claims made by Singh on Saturday.
The Maharashtra CM has the full authority to take a decision regarding an inquiry on these allegations against the Home Minister: NCP Chief Sharad Pawar pic.twitter.com/RA7OvW42H2

— ANI (@ANI) March 21, 2021
As wild accusations are being made on Param Bir Singh as he was removed as Mumbai Police Commissioner, Pawar said it was Singh who decided to reinstate Sachin Waze in the police force last year.
Supporting the Maharashtra government, the NCP supremo suggested that the case should be "intensively investigated by an officer of repute". He proposed the name of former Mumbai Police Commissioner Julio Ribeiro.
Earlier on Saturday, March 20, former Mumbai Police Commissioner Param Bir Singh accused Maharashtra Home Minister Anil Deshmukh of corruption in an unsigned letter.
In his letter to Chief Minister Uddhav Thackeray and Maharashtra Governor Bhagat Singh Koshyari, Singh claimed that Deshmukh had directed the suspended Sachin Ways to collect Rs 100 crore every month from bars, restaurants and other establishments.
On the other hand, Deshmukh denied the allegations and said that Singh made false claims to protect himself from further legal action in connection with the Ambani-SUV case.