23/09/2021
Will pit strong candidate against 'dangerous' Sidhu; Rahul and Priyanka are inexperienced says Amarinder Singh
CHANDIGARH: Former Punjab chief minister Captain Amarinder Singh on Wednesday again attacked the Congress high command, saying the "Gandhi children (Rahul and Priyanka)" were "inexperienced" and misled by their advisors in the recent series of incidents.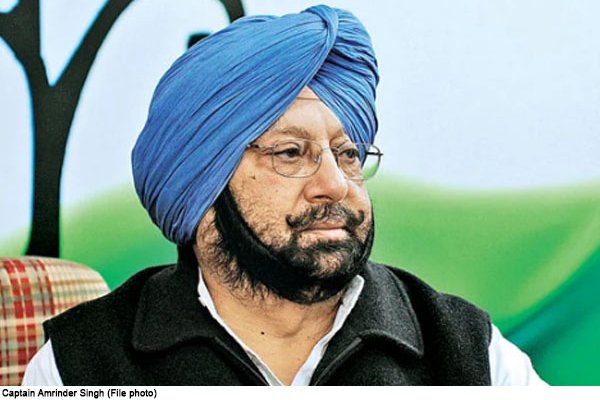 In a statement issued on Wednesday evening, Amarinder reiterated that he would oppose "tooth and nail" any move to project Punjab Congress president Navjot Singh Sidhu as the party's chief ministerial face in next year's elections. If that happens, Amarinder said, he will put up a strong candidate against Sidhu in the election to ensure the defeat of "such a dangerous man".
Amarinder's statement comes days after he resigned as Punjab chief minister, after a month-long tussle with Sidhu led to a split in the state Congress unit. In his resignation letter on Saturday, Amarinder said the Congress leadership had humiliated him in the last two months.
Charanjit Singh Channi succeeded him in this position.
Amarinder referred to Sidhu as a "drama master", adding that "it would be a big deal if the Congress managed to touch double digits in the Punjab elections under him".
He also criticized the party's decision to hold a meeting of the Congress Legislature Party (CLP) last week after a group of legislators approached the brass against the then CM.
Amarinder said that if Congress president Sonia Gandhi "had called me now and asked me to step down, I would have been".
Noting the "humiliation" caused by the "secret" CLP meeting, he said, "I don't fly MLAs to Goa or any place. That's not how I work. I don't do gimmicks, and Gandhi Brothers and sisters know this is not my way.
"Priyanka and Rahul (Gandhi siblings) are like my children… it should not have ended like this. I'm hurt."
After the Congress led the Congress to another sweeping victory in Punjab in 2017, he said, he had told Sonia that he was ready to hang up his shoes and allow someone else to take over as CM. "But it didn't happen, so I will fight. You can be 40 years old and you can be 80 years old," he said, adding that he had offered his resignation to Sonia three weeks ago, but she asked him to continue.
Amarinder said his political options were open and he was consulting friends before announcing his next course of action. Earlier on Wednesday, a cryptic tweet by Narendra Bhambri, OSD to Amarinder based in New Delhi, sparked speculation about his plans. "Coming back with the Big Bang," read the tweet, which has a poster of Amarinder with the caption "Captain 2022" in Punjabi.
Amarinder said that he would only leave politics to the heights. "I was ready to go after victory but never after defeat," he said.
'Run Delhi to Punjab'
Punjab is now being run from Delhi, Amarinder said. As CM, he called the shots and appointed his own ministers as he knew their potential, he said, questioning whether K.C. Venugopal or Ajay Maken or Randeep Surjewala could decide who is good for which ministry.
"Our religions teach us that all are equal. I don't judge people on the basis of their caste, it is about their efficiency," he said in the context of caste considerations determining the choice of new leadership in the state. Channi has been projected by Congress as the first Dalit CM of Punjab.
Taking a dig at Sidhu's alleged interference in Charanjit Singh Channi's domain, the former CM said that the Punjab Pradesh Congress Committee (PPCC) should decide only on party matters. "I had a very good PPCC president. I took his advice but he never told me how the government was run."