04/01/2021
7th Pay Commission: Good news for central govt employees! DA will increase by 4%
New Delhi: There is good news for Central Government employees on New Year. The government is going to increase the salary and dearness allowance (DA). According to sources, this increase in salary and DA will be according to the 7th Pay Commission.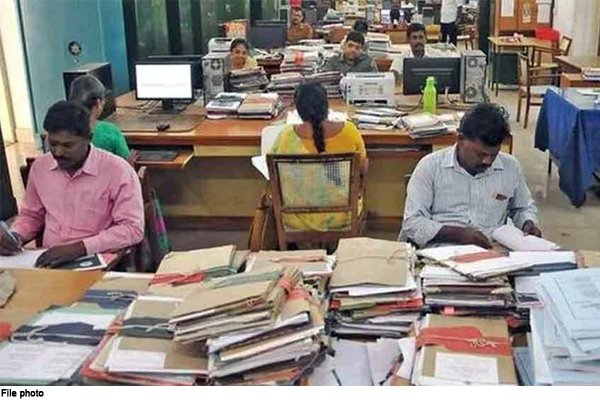 According to estimates, dearness allowance is expected to increase by four percent in 2021. Seven percent dearness allowance is currently payable to employees and pensioners from July 2020. But, he is not getting it right now. The allowance is expected to increase by four percent in January 2021. This will benefit about 1.5 crore central employees and pensioners across the country.
However, it should be noted that the Center allowed a 4 percent DA hike for its employees in March 2020. But due to the corona virus lockdown, it was stopped until 1 July 2021. However, reports suggest that the Center is planning to give DA hike as per the recommendations of the 7th Pay Commission from July 2021. This will directly benefit 48 lakh central employees. At present, dearness allowance is being paid at 17%.
Let us tell you that the Union Labor Ministry issues an index on the average of inflation every month. On the basis of this, dearness allowance is fixed for employees and pensioners twice a year in January and July. This allowance has been fixed on the basis of consumer price index for industrial workers of the last 12 months. Based on this, it is calculated on the average of the previous 12 months.
Union Minister Jeetendra Singh said that this step is going to give a big relief, especially to those who include personnel of Central Armed Police Force (CAPF) like CRPF, BSF, CISF. These soldiers are at greater risk of being crippled, as they work in difficult conditions and the nature of their work is also full of stress. He said that the aim of such steps is to make the life of government employees go smoothly, even when they become pensioners and become elderly. The government is trying its best to make the rules easier to abolish such a partisan clause.