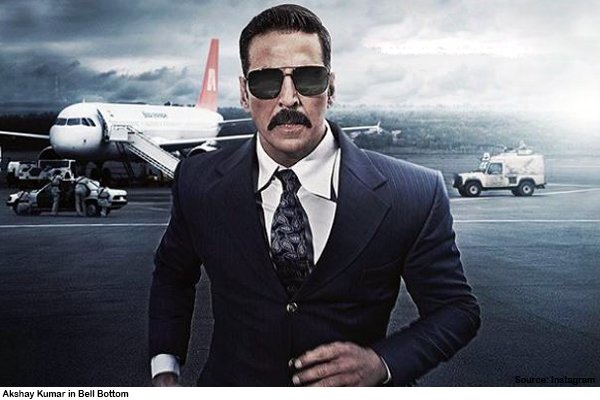 New Delhi: After sitting vacant for so long at Lockdown, Akshay Kumar started shooting for his next film 'Bell Bottom' in August 2020 and has finished on September 30. The film is a story inspired by the true events of the 80s, which is a Bollywood action comedy drama. Whose story is about a mysterious robbery that takes place in a local police station.
Akshay Kumar is known for his discipline and timely work. Akshay shoots more films in a year than any other actor and most of them are successful at the box office.
Although Akshay has worked continuously for 8 hours in his film journey, but he has set many new records in lockdown. He doubled his shift when he resumed work after being in lockdown for months. According to the latest information, Akshay has become the first actor who started shooting his film in lockdown and finished it.
Akshay has finished shooting for the film in Scotland, England. The producer has released a new poster announcing the film's shooting is over. Bell Bottom is the first film in the world whose shooting started in lockdown and ended in lockdown itself. The cast and crew of the film went to London and finished shooting on 30 September.
On finishing the shoot during Corona period, Akshay said, "This is teamwork and I am very thankful to every member of the team, from Spot Dada to Light Dada, Technician, Makeup Dada and my heroine Vani, Lara, Huma and my director Ranjith And Vasuji's. Also the production team who believed in our idea. This New Normal has given us the strength to think in a different way than any of us had imagined. "
Akshay said, "I hope this will give a fillip to the film industry across the world so that they can entertain people by doing their work in the best way." Akshay shared a new poster of the film, writing, "Alone We can do very little, together we can do a lot. This is teamwork and I am very thankful to the cast and crew and every member of the team.
Also read in Hindi: अक्षय कुमार की 'Bell Bottom' की शूटिंग खत्म, कोरोना में शूट होने वाली पहली फिल्म बनी