19/03/2021
Amazon Prime Video will stream Indian-American film 'The Illigal'
Mumbai: Amazon Prime Video is going to present the critically acclaimed film 'The Illigal' in India for its members this March. Having achieved tremendous success in the international film festivals circuit, the film is now set to release on a streaming platform to entertain a wider audience.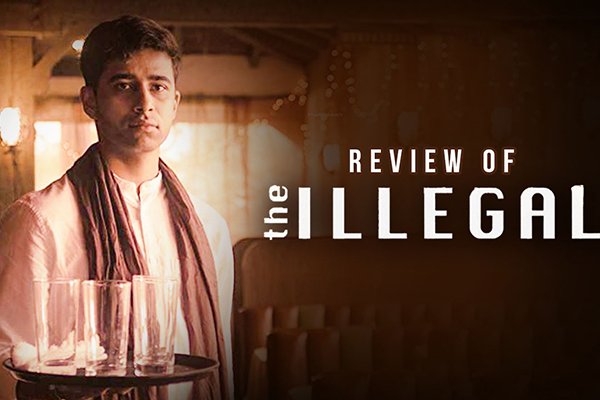 Written and directed by Danish Renzu (Half Widow, In Search of America, Inshallah), the film exposes the negative aspect of the Great American Dream, which is followed by many people. Through its captivating and interesting narrative, the film depicts the harsh realities of young migrants who arrive in the US in search of a better life, but in the end it is difficult for them to raise the bread of June 2.
The struggle and victory of an expatriate is accurately screened by BAFTA-nominated actor Sooraj Sharma (Life of Pi, Phillauri), who effortlessly carries out the film's neuter cobri. In 'The Illigal' he is accompanied by fine actors like Hannah Messiah, Shweta Tripathi, Iqbal Theba, Jai Ali, Adil Hussain, Danny Vasquez and Neelima Azim who are playing important roles. The film is set to stream on Amazon Prime Video from March 23 in India. Amazon Prime Video also unveiled the film's trailer today.
During the year 2019, The Illigal premiered at various film festivals and Mumbai International Film Festival (Special Award for Discovering India), Vancouver South Asian Film Festival (Best Featurecritics Choice), Austin Film Festival, DC South Asian Filmfestival (Best Film Jury Mention) , The DC South Asian Film Festival (Best Feature Audience Award) received many accolades and awards in many festivals.
Sharing the excitement and excitement about the digital premiere of The Illigal, director Danish Renzu said, "The film is very close to my heart, the filming was also exciting. The release of the film to such a wide audience I am also thrilled about it. Although the film was warmly received at many film festivals, I am still nervous about the audience response. "