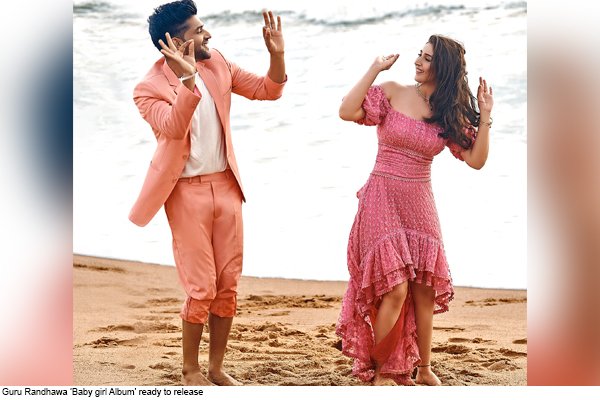 New Delhi: In 2018, Guru Randhawa and Sound Bhanushali were seen together for the first time together in Ishqbaaz 'Ishaar Tere'. Now, almost 2 years later, both will appear in their second duet 'Baby Girl'. This Punjabi song will thrill the viewers soon. But after October 1, you will know how much of a hit this song is. The poster of the album has been shared by Guru Randhawa on his social media handle. She has also shared a promo of 'Baby Girl' on her Twitter handle, which also features choreographer Rema D'Souza, who has choreographed the album.
Apart from giving the song a credit, giving it a voice, Guru also worked on lyrics and compositions, while VEE gave it music. In addition, Guru Randhawa said last month that he would be performing a music party for his fans in September. However, due to Corona, things seem a bit stretched. However, audiences are excited for his upcoming song, as he will hit the music charts after about 6 months.
Apart from 'Baby Girl', Guru also has another track 'Nach Meri Rani'. In this song, Nora Fatehi will be seen along with Guru Randhawa.
Also read in Hindi: गुरु रंधावा और ध्वनि भानुशाली का 'Baby Girl' एलबम रिलीज को तैयार