29/04/2021
DJ Sagewood-Anuradha Paudwal's new track 'Om Namah Shivaya'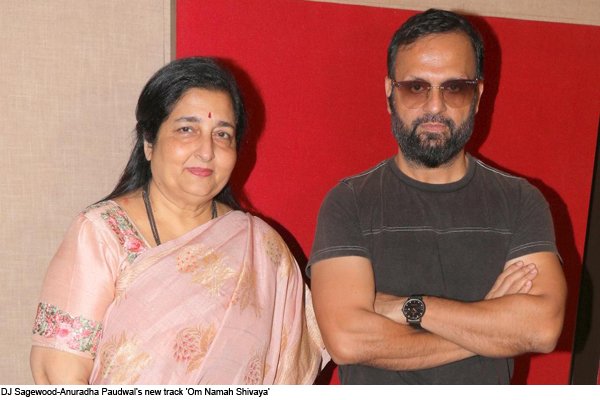 Mumbai: Tips Music presents a spiritual interpretation of devotional, cosmic sound, a spiritual offering of music for today's youth from "Om Namah Shivaya", which has traditionally been sung in praise of Lord Shiva.
The first thing that comes to mind with "Om Namah Shivaay" is the slow-paced melody and classical music, but Tips Music, DJ Sheezwood and Anuradha Paudwal have all featured in this song to re-energize the youth. So that it is worth seeking, trance and meditation within the music, for their spiritual self
"Om Namah Shivaya" will light the lamp of knowledge and truth in the hearts and minds of all so that they can overcome the forces of darkness within them and allow their innate talent and goodness to shine.
Kumar Taurani says, "We have always been reciting Om Namah Shivaaya. It has been given to us by our ancestors. When you listen to it there is a certain feeling of peace." Anuradha Paudwal says, "I have traveled the world for projects and I have personally seen the devotion of people around the world to Om Namah Shivaya. It is beautiful. We have tried to give it a unique twist so that It should be included in all age groups.
DJ Sheeswood says, "I am thankful to Kumar Vrishaban and Girish ji for the coming divine and devotional music of the new era. I know that when it comes to tips they ensure nothing less than the best and Leave no stone unturned to reach the audience. " It is known to everyone. "Om Namah Shivaay is the universal sound of an eternal peace and a popular hymn in Hindu, but it seems that these days it doesn't really connect with the youth. This song is especially improvised with the audience especially with the youth. Has been added. Girish ji was particularly involved in the kind of voice he wanted and I am very happy that he designed it correctly, it took us a while to reach the final product but I am glad that the composition It is being appreciated by all and the objective of reaching it has been successfully achieved by a large audience. Girishji is visionary and extremely talented like his father.