13/02/2021
Ekta Kapoor launches new age film banner 'Cult Movies'!
Mumbai: Content Queen and Digital Disruptor Ekta Kapoor has recently announced a new project 'Dobara' under its new banner- Cult Movies.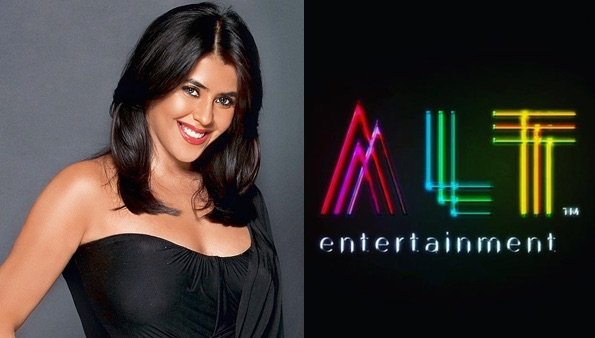 Ekta and Anurag Kashyap, who previously co-produced Udta Punjab and Lootera, have now come together again for Taapsee Pannu starrer 'Dobara', which will be produced by Cult Movies – which stars Ekta Kapoor's Balaji Telefilms There is a new division under it, along with Sunir Khetarpal's Athena and Gaurav Bose's The Vermillion World Productions.
With Cult Movies, Ekta looks forward to carrying on its first successful and clutter-breaking brand and legacy of content under 'Alt Entertainment'. Alt which was the flag bearer of new-age cinema with films such as Love Sex and Cheat, The Dirty Picture, Noise in the City, has finally become a successful digital brand over the years.
The rebranding of Cult Movies, from Alt Entertainment, ensures that the legacy of new-age films continues, as it collaborates with acclaimed directors and storytellers. Cult Movies is committed to bringing fresh stories and different ways of storytelling.
Ekta Kapoor, sharing on her social media, wrote, "In 2010, we launched Alt Entertainment, a new-age path-breaking content brand that promised to offer riveting, experimental and compelling stories. Alt Entertainment's first film was LSD, the first fully-fledged experimental film in Indian cinema that broke all stereotypes and patterns of storytelling.
LSD not only crossed the boundaries but broke it! Films were made, which became a favorite of top international festivals around the world and then the iconic and well-known 'The Dirty Picture'. Each of Alt Entertainment's films has a 'Cult' of its own .. until we released Alt in 2017 OTT decided not to launch as a digital platform in the landscape. Genre Bending is the new-age cinema 'Cult Movies', resuming from the end of Alt Entertainment and carrying on the legacy of 'Alternate'.
And we are beginning the next stage with Taapsee Pannu's acting in 'Dobara Ya 2:12' directed by Anurag Kashyap. We look forward to making Alt Magic 'again'!