Mumbai: Deepika Padukone, the true star who has paved the way for more and more things in Bollywood. He has given a brilliant performance, essaying the most different characters. Most of her characters have a similarity, a part of life, whether she plays a character in Cocktail or Piku, she has managed to adapt herself to every character.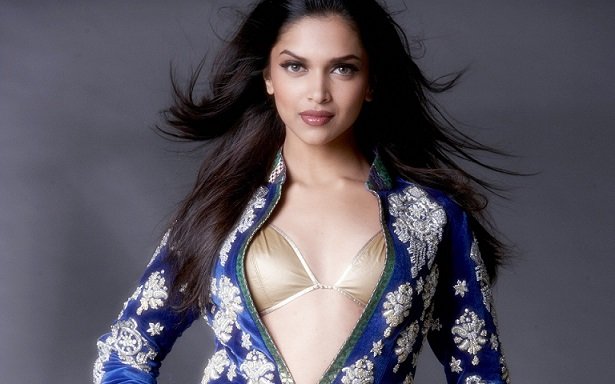 Deepika has always excelled in the films she chooses and the roles she plays. Her fans and audiences fell in love with her with characters like the epic drama Padmavat, Bajirao Mastani.
Speaking of various roles, the actress has a fantastic line-up of her upcoming films:
Shakun Batra's next film
Deepika will be seen in the film along with young dynamos Siddhant Chaturvedi and Ananya Pandey. Deepika and Siddhant are seen together again and again, we have seen them traveling together for shooting and eating together between shots, both have a good synergy. We are excited to see what will happen in the film.

Pathan
Deepika's co-star in this film is none other than Bollywood superstar Shah Rukh Khan. The two have previously shared an amazing chemistry with the Chennai Express and have been appreciated by the audience. Pathan will be shot in some foreign international locations and the script has action sequences for both.

Nag Ashwin's next film
The cast star in this film is strong. The megastar Amitabh Bachchan, superstars Prabhas and Deepika Padukone, another superstar collaborate for this grandeur-filled Pan-India film. The film will be Sky-Fi based and the actress is all set to bring her A Game to the film.

The Intern
Deepika Padukone is engrossed in the pre production process of her upcoming film The Intern. The original remake of The Intern starring Robert De Niro and Anne Hathaway. The role of Robert De Niro was initially to be played by the late Rishi Kapoor, now we are looking for updates on the same. We cannot wait for Deepika Padukone to be a part of this beautiful film.
Mahabharata
Such a beautiful and balanced Deepika Padukone will be seen essaying the role of Draupadi. The film will go on screen after 2021, she is currently in the film pre-production process. This mythological character is the most awaited and anticipated role from his line-up of upcoming films.
The actress is going to give us a 2013 recap in 2021, where she was involved in the grandeur and scale of back to back releases and projects. A big year for her where she will be working on 4 films from her 5 film line-up. One by one and sometimes together, the actress is going to surprise everyone this year.
Screening, acting and grazing screens with actors of different age groups, Deepika still continues to thrive. Various genres of detective thriller, mythology, sky-fi, comedy-drama will get the best actress on screen and we are waiting for it.