07/09/2020
India achieved hypersonic technology, the fourth country after America, Russia and China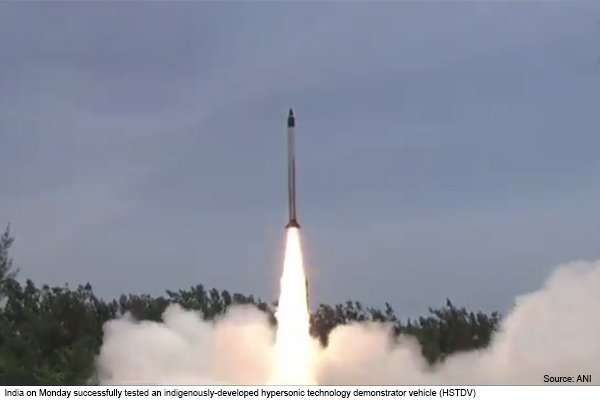 New Delhi: India on Monday successfully tested an indigenously developed Hypersonic Technology Demonstrator Vehicle (HSTDV) powered by a scramjet engine, which will carry over for the next generation of hypersonic cruise missiles. It was first tested in June 2019.
Defense Minister Rajnath Singh congratulated the DRDO scientists for the "historic achievement" and said that with successful HSTVD flight tests using the indigenously developed Scramjet Propulsion System, all critical technologies are now installed to progress to the next stage has gone.
In the future, HSTDV will not only be used for making hypersonic cruise missiles, but it will also help in launching satellite for a very low cost. The HSTDV will be used as a vehicle for hypersonic and long-range cruise missiles.
India became the fourth country on Monday to have hypersonic technology after the US, Russia and China. After successful testing of the HSTDV from APJ Abdul Kalam Testing Range at Balasore, Odisha, India has acquired the technology that has cleared the way for the missiles to exceed six times the speed sound.
Read in Hindi : भारत ने हासिल की हाइपरसोनिक टेक्नॉलजी, अमेरिका, रूस और चीन के बाद बना चौथा देश