21/04/2021
Judgest Music released the new poster of the season's heartbreak song 'Wah Ji Wah'!
Mumbai: Amaira Dastur, one of Bollywood's most famous actresses, will next be seen in the next song's heartbreak song 'Wah Jee Wah' under Jackie Bhagnani's Judgest Music alongside Punjabi pop sensation, Gunzar Chatta.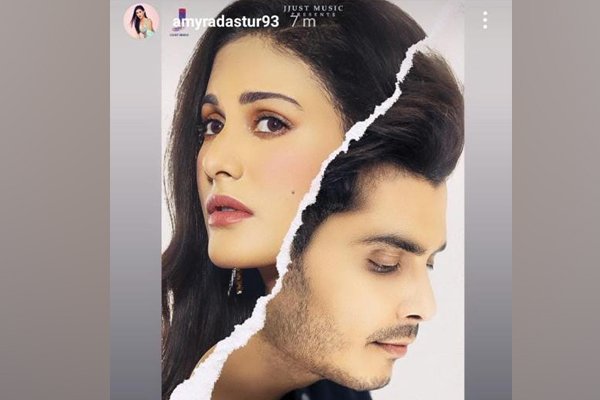 During the 'Ask Me Anything' session on social media, Amaira shared the poster and wrote under it, "The secret is revealed! @Gurnazar_chattha and I can't wait for you to watch & hear #wahjiwaah 23rd April 2021."
Sharing on their social media, Jackie Bhagnani, Gurjanjar Chatta have also shared the second poster of the song, showing Amaira and Gurnazar's faces in an intimate look where they look like two lovers broken. This is a perfect heartbreak malody.
The poster also reveals the release date of the song which will be April 23.
The beautiful actress and Punjabi hit singer, is all set to win the hearts of the audience in 'Wah Ji Wah' with Jackie Bhagnani's Judgest Music.
The youngest producer, Jackie Bhagnani's Judgest Music, has given many hit songs like Alia Bhatt in Prada, Kanika Kapoor in Jugni 2.0, Krishna Mahamantra, a track full of relaxed and smiling Indian who is a perfect anthem.
Gurnjar Chatta is known for many superhit tracks like 'Kudi Kudi', 'Adatam', 'Kala Tika'. Punjabi Pop Sensation is definitely all set to sway the audience on its next track with Judgest Music.