22/12/2020
Jugni 2: Judgst Music & Zee Music released a new song Jugni with Kanika Kapoor and Mumjee
Mumbai: The poster of Jackie Bhagwanani's 'Jejest Music' with Zee Music featuring Kanika Kapoor and Mumjee Stranger for her upcoming song Jugni 2.0 is still out! With super groovy music, Jejest, Zee, and Kanika Kapoor are ready to re-enact their own version of this famous folk song Jugni for the youth. We all have a reason to wear our dancing shoes now, Jackie Bhagnani's Judgest Music and Zee Music are presenting a new song Jugni 2.0. The teaser has just been out and Kanika's voice is making your feet tremble.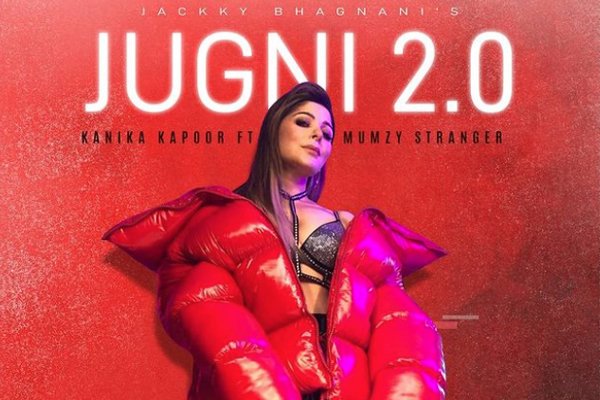 Taking to her social media, Jackie Bhagwanani's Judgst Music shared the poster of Jugni 2.0, which features Kanika Kapoor enjoying every beat on a red background and where 'Jackie Bhagnani's 'With Jugni 2.0' is written at the top of such a poster, releasing, writing, "By banging our latest song Jugni 2.0 by @ kanik4kapoor & @mumzystranger to kick off our 2020 and end with some style in 2021 Mark your calendars for, songs soon!
Singer, Kanika Kapoor also shared the post with the caption, "Excited to share the first look of # Jugni2.0 ft @mumzystranger
Let's remember @jjustmusicofficial & @zeemusiccompany with a song in late 2020.
With a fresh look at the old song, the new twist promises youngsters to gear up for it and with this team, one can certainly hope. Along with working for the first time with Kanika Kapoor, the song is also featuring the first collaboration with Zee Music, which is putting a lot of new efforts ahead.
The song is set to release very soon and this collaboration has excited all of us to the tune of this song. Jjest Music's previous songs 'Love You Te Dooja Sori' and the soul upholding song of 'Muscurats India' in lockdown has created a lasting place in the hearts of the audience and now they want more.
Kanika Kapoor shared on her social media, "Are you ready to meet Jugni Ji tomorrow? The official teaser of Jugni 2.0 ft. @Mumzystranger is out now.
Song out tomorrow with @jjustmusicofficial and @zeemusiccompany.
Kanika had also informed the audience yesterday about her post, which she was seen as 'Behind the Scene'. This collaboration has excited all of us as this is the first time that Jjest is collaborating with Music and Zee Music and for the first time Kanika Kapoor has collaborated with Jjest Music. The new year of 2021 will be brought along with this peppy song with some bhangra tunes.
The song also features singer and artist Mumzi Stranger. Jugni 2.0 is coming tomorrow; So get ready to mix your feet with this rhythm.
Judgest Music has given us great songs to hum and they have decorated everyone's playlist with this one. 'Love You Te Duja Sorry' and 'Muskarega India' created a wave that no one else could.