08/05/2021
Kangana Ranaut Covid positive, said- 'I didn't know that this virus is partying in my body'
New Delhi: The second wave of Coronavirus across the country is not taking a name. Despite all the restrictions, this epidemic has created a furor in the country. Leaders and actors have also not been untouched by this. Recently, actress Kangana Ranaut revealed on Instagram that she got Covid-19 tested, which has been reported positive.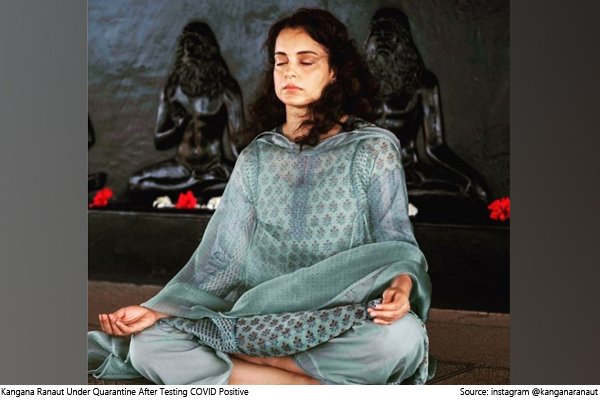 Thalaivi star Kangana Ranaut posted a picture of herself while doing yoga and wrote that she was planning a trip to Himachal and hence had done the test.
He wrote, "I was feeling tired and weak for the last few days with a slight burning sensation in my eyes, hoping to go to Himachal so yesterday I was tested and today the result is positive."
Kangana further wrote in her post, "I have quarantined myself, I did not know that this virus is doing a party in my body, but I know that I will destroy it." Do not let any power dominate you. If you are afraid, it will scare you more. Let's finish this Covid-19. Covid-19 is nothing but the short-term flu. Everywhere Shiva."
Kangana recently said that the demand for oxygen in the country is increasing due to the increasing cases of the corona. Those using oxygen must work to improve the air. They should plant trees. He also appealed to everyone to get the vaccine. He said that if we cannot solve it, then we should not become a problem either.
Kangana eagerly awaits the film 'Thalaivi'
Talking about work, Kangana, former Tamil Nadu Chief Minister, late J.K. Jayalalithaa's biopic is awaiting the release of 'Thalaivi', in which she plays the lead. Apart from this, Kangana will also be seen in 'Dhakad' and 'Tejas'. She recently launched the logo of her production house 'Manikarnika Films' and announced that she is going to make a digital debut as a producer with the film 'Tiku Weds Sheroo' which is being made under its banner.