08/12/2020
NHSRCL adopts aerial LIDAR technique for geo-survey of Delhi-Varanasi High Speed ​​Rail Corridor
New Delhi: National High Speed ​​Rail Corporation Limited is going to use Light Detection and Ranging Survey (LIDAR) technology for the purpose of preparing a detailed project report for the proposed Delhi-Varanasi High Speed ​​Rail Corridor. In this, the land will be surveyed through laser equipment placed in the helicopter.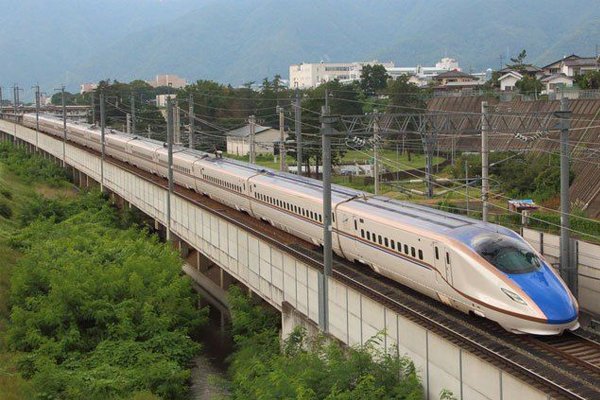 Alignment or ground survey is an important part of any linear infrastructure project. The survey provides an accurate description of the area around the alignment. This technique jointly uses laser data, GPS data, flight parameters and real photos to gather accurate data. Based on the data and information obtained from the survey, the design of vertical and horizontal alliances (alignment), the position of the stations and depots, the land requirement for the corridor, the plots / structures affected by the project, the authorized route etc. are decided.
For the first time in India, the LIDAR survey technique for a railway project was originally adopted in the Mumbai-Ahmedabad High Speed ​​Rail Corridor due to its high accuracy. The land survey for Mumbai-Ahmedabad High Speed ​​Rail Corridor using Airport LIDAR was completed in only 12 weeks whereas it would have taken 10-12 months from the conventional survey method.
Land survey has been started with aerial LIDAR technology to follow the larger size of DVHSR project and the time frame for submission of detailed project report. Reference points on the ground have been identified and data collection through equipment installed on the helicopter will begin in a phased manner from 13 December 2020 (depending on weather conditions). Necessary permissions for helicopter flight have been received from the Ministry of Defense and inspection of aircraft and equipment is underway.
The proposed Delhi-Varanasi HSR Alliance (alignment) geographical area includes densely populated urban and rural areas, highways, roads, ghats, rivers, green areas, making the task more challenging.
Ministry of Railways has entrusted the responsibility of preparing the detailed project report of Delhi-Varanasi HSR Corridor to NHSRCL. The estimated length of the corridor is 800 kilometers. The decision will be taken in consultation with the government regarding the alignment and stations.