19/02/2021
Now I will work on stories of women who have other difficulties in their lives: Ekta Kapoor
Mumbai: 'Content Queen' Ekta Kapoor is known for pushing strong women's stories through her production and platform Alt Balaji. She believes that it is time to tell stories that highlight other issues faced by women and who are unable to see the daylight due to social conservative thinking.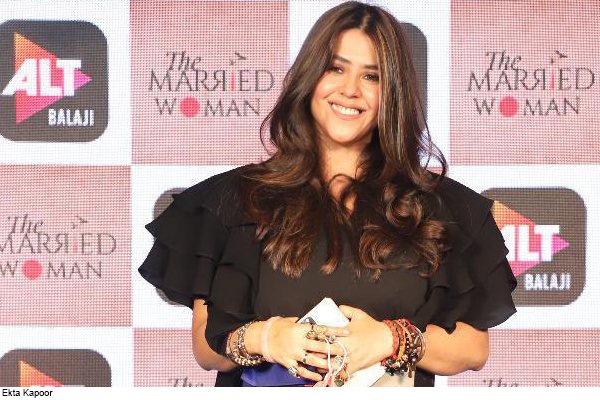 Asked about her conscious thinking behind projects such as Dolly Kitty and Those Shining Stars, Lipstick Under My Burkha, The Dirty Picture and now, The Married Woman, Ekta Kapoor shared, "Yes, this is a Conscious Decision. Most In countries, a woman's sexuality is considered a sin. This is a big problem and I was told many times that I was a big part of that journey because by showing women wearing saris and sindoor, I somehow managed to get into this country. The development of women has been stopped and I do not agree because I think that having a woman in a swimsuit is a choice like a woman in a sari. "
She adds, "Like I said, I have told many stories of conservative women who have domestic issues in their lives, but the time has come for me to tell stories of women who have other issues in their lives. Different reading of life But, every woman has her choice and it is her choice. She does not become good or bad with any of her choices. "
From laying the strong foundation of the Indian TV show and becoming a backbone to now moving forward with unconventional and path-breaking content, Ekta Kapoor is the best in this space. That is why recently, he was awarded the Hall of Fame Award by the Television Academy of India (ITA).
Of course, we are all seeing history as Ekta is presenting the mindset of millions of people with their content.