13/03/2021
Rajkummar Rao new avatar in Junglee Pictures 'Badhaai Do'!
Mumbai: Rajkumar Rao will be seen as a soldier in Junglee Pictures 'Badhaai Do' and this latest photo highlights his physical transformation from 'a lean human to a muscular body'.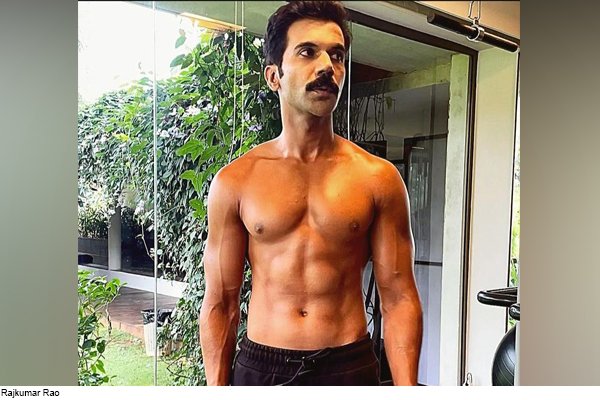 After sharing glimpses of working on his muscular physique a few months back for his much-awaited family entertainer 'Badhaai Do', now this latest picture of Rajkumar Rao has caught our attention, highlighting his physical transformation. is!
Every time you see him on the big screen, the prince is often seen presenting something different. The versatile actor is known for bringing authenticity to his roles, making it seem more interesting and genuine. For his much awaited film 'Badhaai Do', the actor has opted for physical transformation for his character, as in the film he plays a tough police officer in a Mahila police station.
Talking about the preparation for his character Shardul Thakur, Rajkumar said, "When our director Harsh Vardhan told me that I needed to make muscles for that role, I thought that I would have to give up my food. It was not easy at all, but the enthusiasm towards the script encouraged me to do so. I started doing workouts well before the shoot started, I used to do at least 2 hours of gym every day including shoot days that lasted for 12 hours."
The actor goes on to say, "Being a vegetarian, these muscles were difficult to acquire and I always knew that I never wanted to take any kind of steroids. I never skip my workout and never cheat in my diet. I kept staring at everyone's food and I often said, 'On the last day I will eat all the sweets'. I am so glad that congratulations gave me a chance to completely change my ficic. I can't wait to show my beautiful film to the audience. "
Junglee Pictures' 'Badhaai Do' is directed by Harshvardhan Kulkarni, written by Akshat Ghildiyal and Suman Adhikari.