17/04/2021
RT-PCR Tests In India 'do Not Miss' Any Variants Of COVID Virus, Health Ministry Clerified
New Delhi: The Central Government on Friday said that the RT-PCR test is capable of detecting new variants of the SARS-CoV-2 virus and it becomes known during the investigation.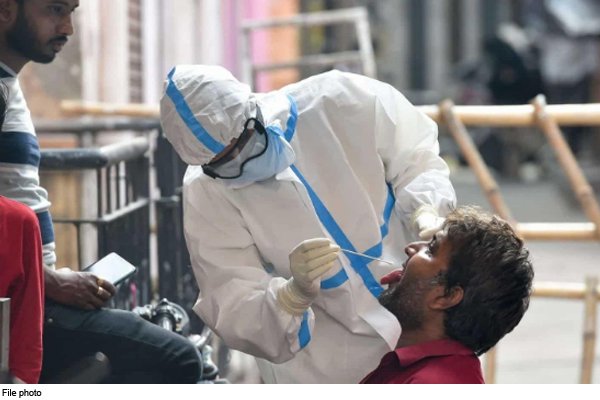 At the same time, many states objected that they do not send samples for genome sequencing with clinical data of infected people despite advice. The government's clarification came at a time when it was said that RT-PCR testing to detect new variants of corona virus was not successful.
The government said in a press release, "The Indian Genomic Consortium for Kovid-19 shared genome sequencing data with states multiple times since March 26, 2021. So far it has collected more than 13 thousand samples to understand the genome sequence of Kovid-19. Have been investigated, with RT-PCR tests showing UK, Brazil, South Africa and double mutant variants.
The release also said that of the more than 13 thousand samples tested so far, 1109 samples are from UK variants, while 79 samples are from South Africa variants and one is from Brazil variants. Research has also revealed that mutations in the virus of Kovid-19 are occurring continuously and many types of mutants are being found in other countries including India.
According to the data, research so far has revealed 17 mutations in Britain, 17 mutations in Brazil and 12 mutations in South Africa. In these variants the rate of infection is very high. The UK variant of Kovid-19 has been found in many countries of Europe including Britain and also in Asia and America. The facts regarding the high infectivity of double mutants are not yet clear.
It further stated that the guidelines were shared with the states, who were also advised to send samples for genome sequencing along with clinical data of positive individuals. This release states that if the insacog is present in the community, it will be helpful in exploring other types of concerns. The government said, however, many states, including Maharashtra, Madhya Pradesh, Rajasthan and Kerala, have not shared such data.
According to the government-run Indian Council of Medical Research (PBDT), 263,476,625 samples have been tested till 15 April for viral disease. Of these, 1,473,210 samples were tested on 15 April.
(With agency inputs)