06/01/2021
Teaser release of 'Bang Baang – The Sound of Crime', full of action, stunts
Mumbai: The teaser of the much awaited youth thriller franchise 'Bang Bang – The Sound of Crime' starring Mr. Faizu and Roohi Singh is equipped with action, stunts, mind-blowing chase sequences and swag and style-rich dialogue!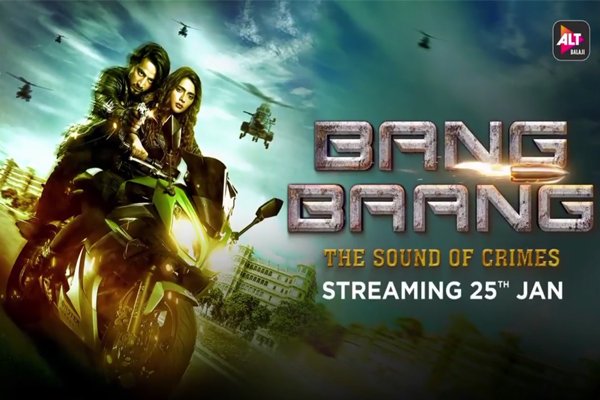 Filmed extensively in Udaipur, the action-packed teaser of the film features the lead couple in their swag where they are seen chasing goons with their impressive dialogues, twain-handed. Be it high-end bikes, cars or bicycles, Faizu and Ruhi are seen fighting the enemies on their busy streets of Udaipur by breaking glass doors. This teaser of the youth action franchise will give the audience more anticipation of the film.
'Bang Bang' will be a visual spectacle film for youth action cinema lovers that will keep the audience occupied. The original web-series includes suspense, rash action and youth drama, which will unravel the deep mysteries one by one. The recently launched new action teaser has undoubtedly made viewers more curious about the film.
This social media star, known as Mr. Faizu, has the highest number of followers on Tiktok, as he creates content on the video-sharing application that has earned him fame. For those who don't know, actress-model and former Miss India, Ruhi has previously appeared in films like Calendar Girls and Ishq Forever as well as web series like Spotlight 2, Run Away Bride and Anti Social Network. Interestingly, the talented actress, who is extremely popular on social media, is also trained in martial arts and Shaolin Kung Fu, which makes her a suitable choice for the show.
Produced by Akshay BP Singh and directed by Abhishek Kapoor, Bang Bang will soon be available for streaming on Alt Balaji and Zee 5.
Check complete list Complete list of ALT Balaji exciting series in 2021
Alt Balaji will make a blast with these exciting series in 2021, so get ready!