After watching the film many times, we are not able to come out of it. Some stories/films are so good that they are very much connected to individuals and our society. Writer who understand the people flavour is able to transform it to the characters and that is what our predilection start towards the film. Apart from character, the dialogue of the film adds more twist and fun to the story. Even after passing years or so we can not easily forgot these films.
Drisham
What shall we say in praise of the film 'Drisham'. Ajay Devgan (Vijay) burys Sam's body under the same police station, where his death is under investigation. Amazing that the police involved in the investigation do not even know about it.
Kahani 2
Vidya Balan starrer This film starrer is also full of thrills. Vidya Balan played the role of a pregnant woman in the film. Apart from this, it was also learned that the Arnab Bagchi was used. He never really existed. Actually, Vidya Balan is doing everything to avenge her husband's death.
Andhadhun
'Andhadhun' is one of the best Bollywood films. At the beginning of the film, the audience feels that Ayushmann Khurrana (Akash) is blind. But actually it does not happen and he pretends to be blind. This is followed by a twist in the film, where Akash is shown to be truly blind. The audience sat blind considering the sky that it surprised everyone by kicking Kane with his leg.
Badla
'Badla' is one of the best Bollywood films. In the film, one of the parents appeared fighting for his son to get justice. He even sat next to the woman who was the cause of his son's death. Taking the form of a lawyer, he also extracted the truth from him. The end of the film was beyond anyone's imagination.
Khakee
Akshay Kumar's Fans are very disappointed with this film. Aishwarya (Mahalakshmi) becomes poor and takes the support of Akshay Kumar (Shekhar). But in reality, she turns out to be the girlfriend of Ajay Devgan (Angre).
Itefaaq
Sonakshi Sinha and Siddharth Malhotra are the lead actors of the film. While watching the film, the audience feels that Sonakshi Sinha must have murdered her husband, but in reality she comes out innocent.
Talash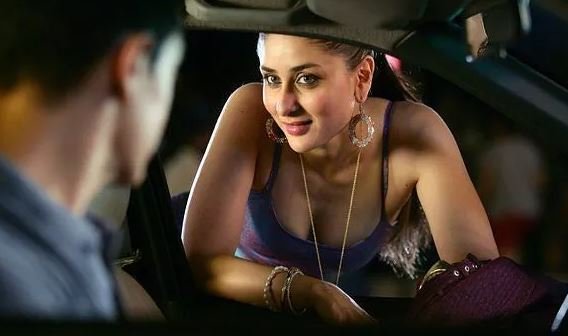 Aamir Khan and Kareena Kapoor starrer also managed to surprise the audience. Kareena Kapoor was in the role of an escort, who also helps Aamir Khan after dying. However, viewers finally get to know that Kareena Kapoor is in the role of a ghost.
Bhul Bhulaiya
In the film, Vidya Balan (Avni) is a victim of Dissociative Identity Disorder, which considers herself as 'Manjulika'.

How many of these movies have you seen?