14/01/2021
Air taxi service to start from Chandigarh to Hisar, the journey will be completed in just 40 minutes
New Delhi: The first flight was flagged off from Chandigarh to Haryana's newly constructed Hisar Airport today under the Government of India's Regional Connectivity Scheme – Uda Desh Ka Aam Nagrik (RCS-Udaan). The flight was flagged off by Haryana Chief Minister Manohar Lal Khattar.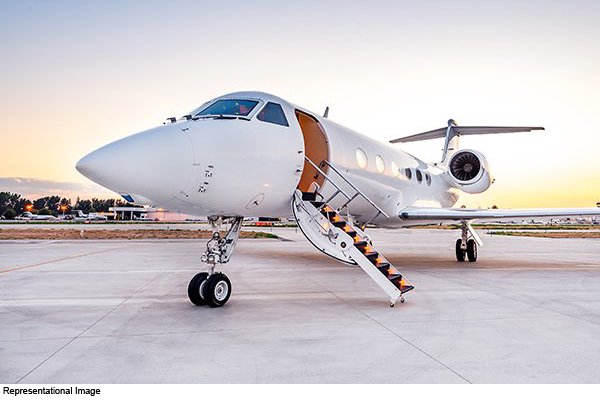 Senior officials of the Ministry of Civil Aviation (MOCA) and the Airports Authority of India (AAI) also attended the inauguration. The 54th airport has started operating under the UDAN scheme. Under the UDAN scheme, 307 routes and 54 airports, including 5 helicopters and 2 water aerodromes have been operationalized so far.
Related to the Haryana government, Hisar Airport is a public licensed airport suitable for 18-seater aircraft. Hisar airport has been developed by MOCA, which aims at two objectives of the flight plan; "To give the common citizen an opportunity to fly" and to make and promote air travel cheaper in the country. In this sequence, the Government of India approved an expenditure of Rs 28.60 crore for the development of interim civil aviation operations. The land was transferred to AAI for the upgrade and development of Hisar Airport. Upgrades of Hisar Airport include the construction of new terminal buildings, construction of hangars, strengthening of runways, installation of night flight equipment, ATC, safety equipment, etc.
Airline Aviation Connectivity & Infrastructure Developers Pvt. Ltd. (Air Taxi) has been allotted the Hisar-Chandigarh-Hisar route under Flight 4 tender process. The airline has become the first startup airline to serve the nation with air taxi services. These flight services will reduce the journey from Hisar to Chandigarh from 4.50 hours to 45 minutes, a feasibility gap financing by the central, state governments and airport operators to encourage operations from airports deprived of services under the scheme ( VGF) will also be cheaper due to financial incentives.
This air connectivity will fulfill the aspirations of the people of Haryana and Chandigarh. Many travel regularly between these two cities for personal and business purposes. Hisar is the administrative headquarters of the Hisar district of Hisar division in the state of Haryana. This place is the largest galvanized iron manufacturing city in India. The start of flight operations on this route will accelerate the local economy and improve air connectivity to the region.