05/01/2021
Car Designer Dilip Chhabria arrested, now police searching for his son, sister in multi-crore fraud
A few days ago, Mumbai Police arrested famous car designer Dilip Chhabria for fraud and various other charges. The Mumbai Police Crime Branch unit seized 14 DC Avanti cars from the brand's manufacturing unit in Pune, Maharashtra. The team also seized about 40 units of imported engines. Police have also launched a campaign for Dileep's son Bonito and his sister who wanted to accuse in the multi-crore inter-state car financing scam.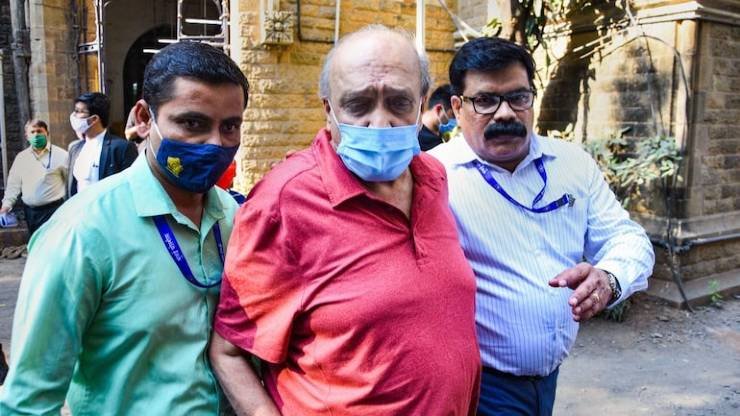 The Mumbai Police team said on Sunday that they found documents of import of engines, manufacture of a number of customized or modified cars, and double registration of several vehicles. All cars seized from DC's Pune facility have double registrations.
According to the police, Dilip Chhabria Designs Private Limited has documents that he imported 400 engines for use in Avanti. However, only 127 units of Avanti were ever manufactured and sold. Of these, themselves and their families use sixty-eight cars and all these cars have a dual registration number. Many of these cars were also used to commit fraud by taking loans from non-banking financial companies.
The Criminal Intelligence Unit or CIU of Mumbai Crime Branch is currently investigating a fraud case against an ace car designer. After raiding his factory, the police found 19 other high-end cars and bikes inside the premises. The exact ownership details of these vehicles are not yet known.
Chhabria's custody extended: The court has given police custody till January 7 after the initial date of January 3. So far, the police have found that Chhabria and his company took loans from several non-financial banking companies as customers were keen to buy DC Avanti. NBFC issued a loan of about Rs 42 lakh per car on about 90 cars out of the total 127 units sold by the company. In some cases, the company also took a loan after selling the vehicle to customers.
Bonito Chhabria is driving an Audi R8 Spider: Initial investigations reveal that the scam has taken place on a large scale and fraudulent amounting to around Rs 100 crore. Dilip Chhabria's son Bonito and his sister Kanchan and company directors Chokalingam Katiravan and Sitharaman Selvara were currently wanted for forgery and fraud. Dileep and his company allegedly cheated an Indian cricketer and a Bollywood actress but will investigate these cases separately by the police in a police remand application.
After raiding Dileep's workshop at MIDC, the police came to know that an Avanti car with engine and chassis number was also registered in Haryana. Police are searching for his son Bonito Chhabria but his whereabouts are not known.
How did the police disclose the scam?
Assistant Police Inspector Sachin Wage of the Criminal Intelligence Unit (CIU) received a secret notification that a DC Avanti was spotted with a fake registration number. After receiving the information, the team of police officers laid a trap to catch the car. The vehicle was caught on 18 December and immediately confiscated by the police. After a preliminary investigation, the police came to know that the car with the same engine number and chassis number was registered under a different number in Haryana.
Also Read : Dilip Chhabrias son bonito arrested