24/05/2021
Daily corona cases decline but record 4,454 deaths in 24 hours
Read in Hindi: रोजाना कोरोना के मामलों में गिरावट लेकिन 24 घंटे में रिकॉर्ड 4,454 मौतें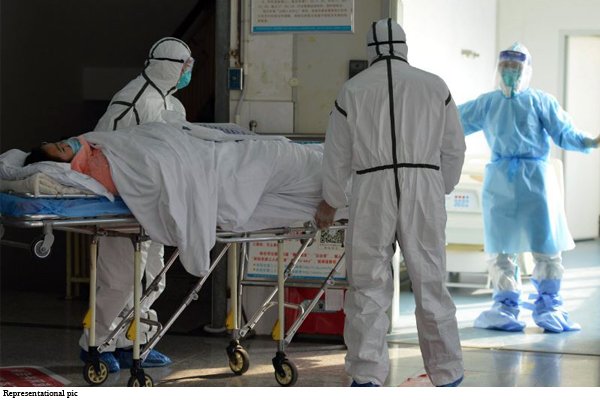 Fresh COVID-19 infections in India fell to 2,22,315, the lowest in 38 days, bringing the total number of coronovirus cases to 2,67,52,447, while the death toll crossed the 3 lakh mark. The lockdown was extended in Delhi, Haryana, Rajasthan and Puducherry, with many states already imposing COVID-induced restrictions by the end of May to curb the spread of infections and rising deaths.
The 4,454 new entrants include 1,320 from Maharashtra, 624 from Karnataka, 422 from Tamil Nadu, 231 from Uttar Pradesh, 192 from Punjab, 189 from Delhi, 188 from Kerala, 156 from West Bengal, 107 from Bihar and 104 from Andhra Pradesh.
There have been a total of 3,03,720 deaths in the country so far, of which 88,620 have been reported from Maharashtra, 25,282 from Karnataka, 23,202 from Delhi, 20,468 from Tamil Nadu, 19,209 from Uttar Pradesh, 14,364 from West Bengal, 13,281 from Punjab and 12,586 from Chhattisgarh. . .
Delhi CM Arvind Kejriwal announced that the ongoing lockout in the national capital would continue for another week and said that the process of 'unlock' would begin in a phased manner from May 31, if the number of cases continued to decline.
The Rajasthan government, which extended the coronovirus lockdown by 15 days to 8 June, also said that from June 1, the state may grant some relaxation in commercial activities in districts where significant improvement in the status of COVID-19 Will be seen.
Extending the lockdown till 31 May, the Haryana government said that positivity and mortality were to be brought down further, though it relaxed some of the restrictions.
Madhya Pradesh Chief Minister Shivraj Singh Chauhan also announced on Saturday that from next month, the restrictions imposed due to corona virus in the state will be gradually relaxed.
The Uttar Pradesh government also increased the partial corona curfew by 7 am on Saturday, May 31.
In the southern states, Tamil Nadu, Kerala, Karnataka and Telangana have extended their lockdowns this month, while curfew will continue in Andhra Pradesh.
The Government of Puducherry on Sunday announced to increase the ongoing lockout by 31 May as COVID-19 cases are increasing continuously in the Union Territory. The two-week lockdown imposed on 10 May is to end at midnight on 24 May.
In the Northeast, the Mizoram government has imposed complete lockout at Aizawl and other district headquarters by 31 May. Nagaland, Meghalaya and Arunachal Pradesh have extended the restrictions till the end of the month.