27/03/2021
Here's Harshad Mehta scam 'The Big Bull' trailer launched, Soham Shah's roles as Ashwin Mehta
Mumbai: Soham Shah is widely known for his versatility in various characters that he has portrayed on screen. From playing the lead character as Vinayak Rao in Tumbbad to giving the best performance as Naveen in Ship of Theses, Soham has always proved himself to be a powerful artist as he can easily adapt to any character Has remarkable potential.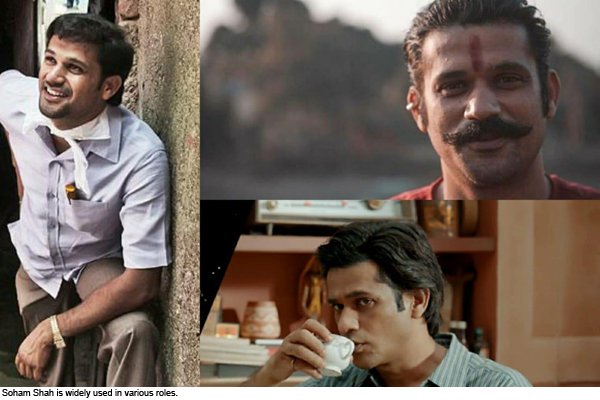 Interestingly, with the trailer of his upcoming series 'The Big Bull', Soham Shah is getting immense love and appreciation for his amazing transformation as Ashwin Mehta in the series right now. Let's take a look at the actor's previous incredible transformations that shocked everyone:
With his debut in Ship of Theses, the actor has managed to captivate the audience with his extra-ordinal performance as Naveen, the young Indian stockbroker here. In a simple look, Soham was seen wearing a loose formal shirt and pants. Also, the actor appeared to have a handkerchief wrapped around his neck which has helped bring more authenticity to the character.
For Tumbbad, the actor opted for a vintage look to explore the pre-independence era of the 30s and 40s in Maharashtra. The actor appeared in the typical attire worn by the Konkanastha Brahmins in Maharashtra. With a quintessential earpiece and a mustache, Soham Shah was able to keep the audience trend with every look of his character. This time, the actor has gone the extra mile to bring originality to his character of 'The Big Bull'. Soham is seen in slim, clean shave and complex de-glam look, making him look young and in a fresh look.
With such diverse roles, he has carved a very special place in the hearts of the audience. On the work front, actor Reema is all set to entertain her audience with Kagti's Fallen in which the actor is playing the role of a police officer for the first time in the series.
Click following links for more about family and associates of Harshad Mehta.
Here's what Big Bull Harshad Mehta's family is up to these days
Here's what Big Bull Harshad Mehta's son is up to these days
Here's what Big Bull Harshad Mehta's wife is up to these days
Here's what Big Bull Harshad Mehta's heroin Sucheta Dalal is up to these days
Here's what Big Bull Harshad Mehta's brother is up to these days
Bachchan Starrer : The Big Bull is set to be release in early 2021
Scam 1992: Sucheta Dalal role was a turning point for her career: Shreya Dhanwanthary
3 Biggest Scams of Indian stock exchange market