18/09/2021
India's weekly Covid tally shows upward trend
India's Covid-19 tally has shown an upward trend over the past week as fresh cases crossed the 30,000-mark in more than a day as fears of an imminent third wave of the pandemic subside.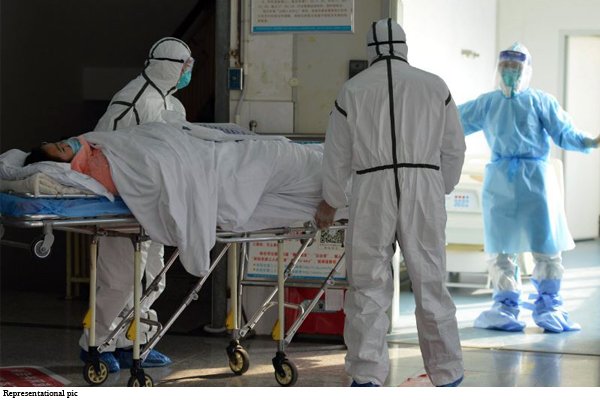 This week also marked a record vaccination campaign against the virus with over 2.5 crore doses on Friday, the birthday of Prime Minister Narendra Modi.
According to the data updated by the Union Ministry of Health and Family Welfare, the country recorded a very low number of cases at 27,254 on Monday and came down to 25,404 a day later. However, a day later, on Wednesday, 27,176 people tested positive. On Thursday, this figure rose to 30,570, while on Friday 34,403 samples were found positive across the country.
Among the new cases, Kerala, which is the worst-affected, continued to contribute to more than half of the infections for the whole week and beyond.
After 37,950 people were discharged or tested negative after treatment on Friday, the recovery rate across the country has also touched a high of 97.65 per cent. The number of people recovering from this increased to 3,25,98,424.
At present, the active cases stand at 3,39,056, comprising 1.02 per cent of the total cases, taking the total number of cases to 3,33,81,728. With Friday's 320 deaths, the toll has reached 4,44,248.
With the ongoing festive season and many more to come, experts and senior government officials are urging caution, with they warning of a massive spike in cases. A second wave of the virus had wreaked havoc in most parts of the country, including the national capital, as people struggled to breathe and cremated those lost. The authorities have appealed to citizens to continue wearing masks, follow social distancing norms and complete their vaccination course to combat the viral disease.
Meanwhile, the country achieved a major milestone on Friday with a record number of doses during the day. As of 11 pm, the figure stood at 23,141,139 making it the world's fastest vaccination campaign against the virus.
Also, the GST Council headed by Union Finance Minister Nirmala Sitharaman on Friday decided to extend the concessions on Covid-19 drugs like Remdesivir and Tocilizumab till December 31. More treatment drugs like Favipiravir will be charged at a lower rate of 5 per cent. percent by December 31, she said.