29/01/2021
India needs more attention to innovate to become the third-largest economy
New Delhi: Union Finance and Corporate Affairs Minister Nirmala Sitharaman, while presenting the Economic Review, 2020-21 in Parliament today, said that India became one of the top 50 innovative countries in 2020 for the first time since the inception of the Global Innovation Index in 2007.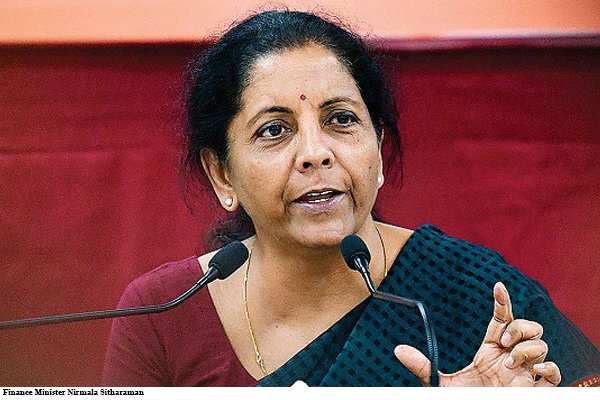 India's rank improved to 48 in 2020, from 81 in 2015. India ranked number one in Central and South Asia and number three in the economies of the lower-middle-income groups.
Need to pay more attention to innovation:
The Economic Review 2020-21 states that India will need to focus more on innovation to achieve higher growth and GHDP to become the third-largest economy in the near future in the current US dollar. This requires raising the total expenditure on research and development from 0.7 percent of GDP at present, to at least the average level of GDP at (GERD) more than 2 percent, to other top economies (GDP current USD) It calls for proper involvement of R&D personnel and researchers of the country, especially the private sector.
The business sector should increase expenditure on research and development and innovation:
The Economic Review states that the government sector contributes substantially to the total GERD, which is three times the average of other large economies, but the contribution of the business sector to GERD is the lowest in India. The contribution of total R&D personnel and researchers to the business sector is much lower than other large economies.
This situation persists despite more generous tax incentives for innovation than other economies. India's innovation ranking is much lower than its level of access to equity capital. This situation indicates the need that India's business sector should substantially increase investment in research and development. The review noted that India's performance on innovation has been lower than expected.
The review highlighted that the contribution of the business sector to the total GERD needs to be increased from the present 37 percent to 68 percent. The review also suggested that the total contribution of these sectors to R&D needs to be increased from the current level of 30 percent and 34 percent of research personnel to 58 percent and 53 percent respectively.
Increase in patent applications:
The review said that India should increase its residents' share of total patent applications filed in the country to 9.8 percent of the CAGR from the current level of 36 percent to reach 10 large economies by 2030 to be a leader in innovation.
According to the review, India should focus on improving its functioning in relation to making the institutions and trade-friendly, as good performance in this direction indicates continued high innovation. The review suggested focusing on key areas of promoting innovative practices, including ease of resolution of debt solvency, ease of starting a business, political and operational stability, regulatory merits of additional business.