01/06/2022
Lifeline for DIY body builders with joint injuries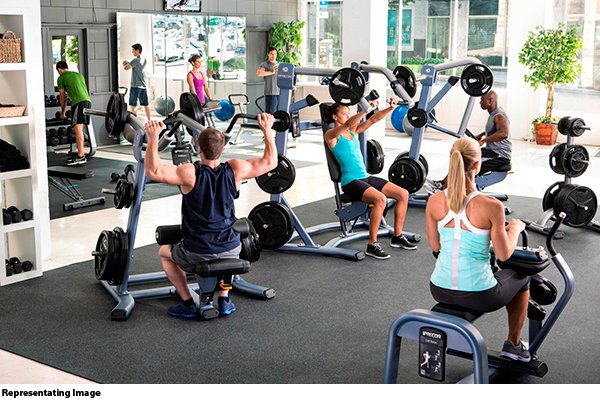 New Delhi: Rohan was hoping to join college with a well- chiselled body after coronavirus lockdowns and his overdrive for fitness pushed him into a never-ending series of injuries.
Since then, he has been losing sleep over the possibility of undergoing a surgery – a costly and painful proposition.
But many do-it-yourself (DIY) body builders like Rohan and fitness freaks who suffer knee meniscal or soft tissue injuries, due to lack of supervision by a trained instructor, can now look forward to regaining their mojo with minimal pain and hospitalisation.
A regenerative intervention, called mononuclear cell therapy (MNC) , developed and mastered in US, is now being offered in India to help "injured" fitness lovers overcome pain and trauma in a short period of time.
The proprietary MNC technique helps patients heal damaged soft tissues like meniscus, ACL ligament and cartilage that, in turn, help revive knees and shoulders, without undergoing an arthroscopic surgery.
Dr Madhur Chadha, head, regenerative medicine, Axic Clinic, said, "Almost eight out of 10 patients can avoid a joint arthroscopic surgery if they opt for MNC."
The USP of this new-age MNC technique is that it can be performed with minimal hospitalisation and the patients can take the treatment in OPD mode, he said.
Just like American basketball star Kobe Bryant, whose injury very nearly ended his career, gym injury patients in India can return to their workouts in just 12 weeks after MNC treatment, Dr Chadha said.
A study in the UK, covering four lakh gym-related injuries, showed that two out of five gym users tend to damage joints and tissues during their intensive sessions. Out of these four lakh cases, nearly 30 per cent were related to injury in knees and 12 per cent in lower back.
Taking precautions and advice from a trainer is the best option for staying fit in gym, said Dr Saurabh Garg, interventional pain management expert at Axis Clinic.
But in the event of a gym injury, it is very important to consult an expert and weigh the option of using the regenerative MNC rather than rushing into a joint arthroscopic surgery.
"A surgery is a time-consuming and painful intervention, whereas MNC has minimal scope for trauma. The MNC uses cells extracted from a patient's own body to heal tissues and joints," said Dr Garg.
Dr Chadha added, "MNC is the in-thing even in the West. In the US, offering regenerative healing options to a patient has been made mandatory before conducting a joint arthroscopic surgery."
When compared with a conventional joint arthroscopic surgery, cost benefits tilt the scale slightly in favour of the MNC technique.
"A shorter recovery period for MNC patients is also a key benefit," said doctor Garg.
Dr Chadha said Axis Clinic, a speciality ortho facility, has pioneered in preventive orthopaedics using a proprietary technique that has been developed by an American sports injury clinic.