04/02/2021
My dream to work with Rohit Shetty and Ranveer Singh: Jacqueline Fernandez
Mumbai: The year 2021 is keeping Jacqueline Fernandez very busy. The actress, who is busy shooting the Bhoot Police starring Saif Ali Khan, is also working on Rohit Shetty's circus.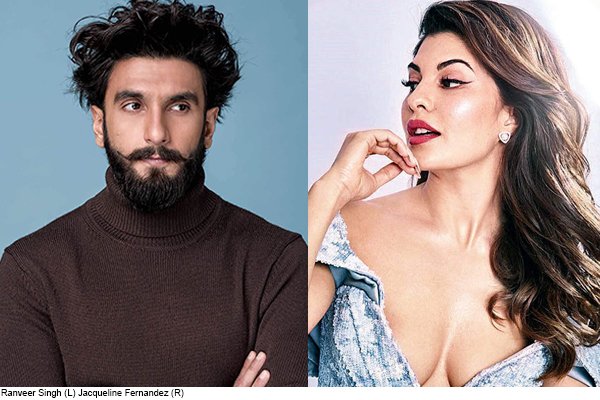 This will be the first time that Housefull is working with the pair of actresses, Ranveer Singh and Rohit Shetty. He has spoken on working with Rohit and Ranveer. Jackie shared, "I'm so thrilled, because it was my dream to work with Rohit Shetty and Ranveer Singh."
Jacqueline, who will pair up with Ranveer Singh for the first time, says that she got on really well with him, especially because they are both 'energetic' and 'positive'. While the Padmavat actor is known for his energy, Jacqueline is known for her sparkling personality. Asked if she had a tough time with director Rohit Shetty to control the set, with whom she is working for the first time, she says, "When the work is done, we are both very different." . "
Talking further about the work, the diva mentioned, "When the camera rolls, we behave well and keep our focus. So, Rohit had no issue with us (laughs!) "Jackie finally shared on the go," The thing is, when you finally work with someone you've been admiring, In the beginning the experience is quite intimidating. In truth, I used to get nervous on the set. "
Jacqueline has 4 big projects for the year 2021 and is all set to dominate the audience screen with big budget films with big banner productions. Bachchan Pandey, Kick 2, Bhoot Police and Circus are the some of them.