New Delhi: According to the Cyclone Warning Department of the India Meteorological Department (IMD), the deep pressure created in the Bay of Bengal yesterday has shifted towards the west, southwest and adjoining southeastern Bay of Bengal this morning (Indian time) 0530 hrs) ie on 1 December changed to deep pressure. According to Indian time today, at 0830, it is located about 500 km east-southeast of Trincomalee (Sri Lanka) and about 900 km east-southeast of Kanyakumari (India). It is likely to turn into a cyclonic storm during the next 24 hours.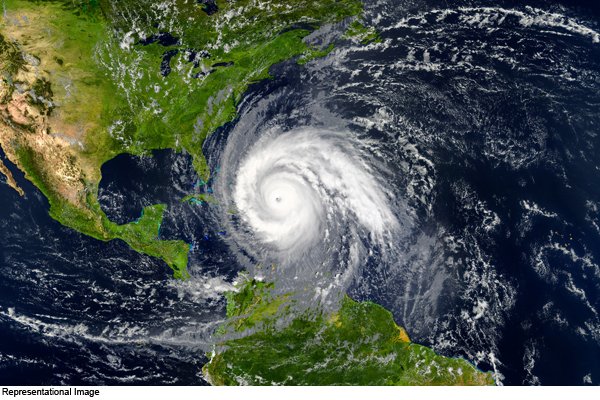 The cyclonic storm is expected to move west-northwest on the evening / night of December 2 and cross the coast of Sri Lanka close to Trincomalee. Thereafter, the storm is expected to move westwards, reaching the Gulf of Mannar and adjoining Comorin region on the morning of 3 December and moving west to south Tamil Nadu coast.
WARNINGS
Rain
Heavy to very heavy rainfall is expected at isolated places in South Tamil Nadu (Kanyakumari, Tirunelveli, Thoothukudi, Tenkasi, Ramanathapuram and Sivagangai) with heavy rains at some places on 2 and 3 December 2020. Thiruvananthapuram, Kollam, Pathanamthitta and Alappuzha) and South Tamil Nadu is likely to receive heavy to very heavy rainfall on 2 and 4 December 2020 and South Kerala on 3 and 4 December 2020.
Heavy to very heavy rains are expected between 2 and 3 December in North Tamil Nadu, Puducherry, Mahe and Karaikal and isolated places in North Kerala and heavy rain on 4 December. Heavy rains are expected over coastal Tamil Nadu on 1 December.

There is a possibility of heavy rains at isolated places in south coastal Andhra Pradesh during 2 and 03 December and at different places of Lakshadweep during 03 and 4 December 2020.
Wind warning
During the next 12 hours, the wind speed running at 50-60 kmph in the central parts of South Bay of Bengal can increase to 70 kmph.
This speed will increase gradually and wind speed can reach from 60-70 kmph to 80 kmph in the south-west and will reach the southeast Bay of Bengal in the evening of 1 December. It will move along the Gulf of Southwest Bay of Bengal towards the Sri Lankan coast during the next twenty-four hours from the morning of 2 December and gradually increase from 70 -80 km per hour to 90 km per hour.
Winds at speeds ranging from 45-55 km to 65 kmph can be seen along the Comorin region, Gulf of Mannar and South Tamil Nadu-Kerala coasts till the afternoon of 2 December.
It increased gradually from the morning of 3 December at speeds ranging from 55-65 kmph to 75 kmph along the Gulf of Mannar, along the coasts of South Tamil Nadu and Kerala, the Comorin region, the Lakshadweep-Maldives region and southeastern Arabia. Strong winds can occur in areas adjacent to the ocean. And after this, wind speed can reach 70-80 kmph to 90 kmph during the next 24 hours on the evening of 3 December.
iii) sea condition
From 1 December to the southeast of the Bay of Bengal and between 1 and 2 December, the southeast and eastern Sri Lanka coast adjacent to the south-west Gulf to the southeast and the Comorin region, from 2 to 4 December, of Mannar. Strong and high waves can rise in the sea in the Gulf and South Tamil Nadu-Kerala coasts.
During 3 to 4 December, strong waves can rise in the sea in Lakshadweep-Maldives region and adjoining southeast Arabian Sea.
Fishermen's warning
Fishermen have been advised not to visit the areas below from December 1 to December 4.
Fishermen are advised not to venture along the southeast Bay of Bengal, south-west Bay of Bengal, along the eastern Sri Lankan coast from 1 to 3 December, during 1 December. Apart from this, fishermen are advised not to venture into the Comorin region from 2 to 4 December, Gulf of Mannar and south Tamil Nadu-Kerala coast and Lakshadweep-Maldives region from 3 to 4 December and adjoining southeast Arabian Sea.
The situation is being continuously monitored and the concerned State Governments are being regularly informed.